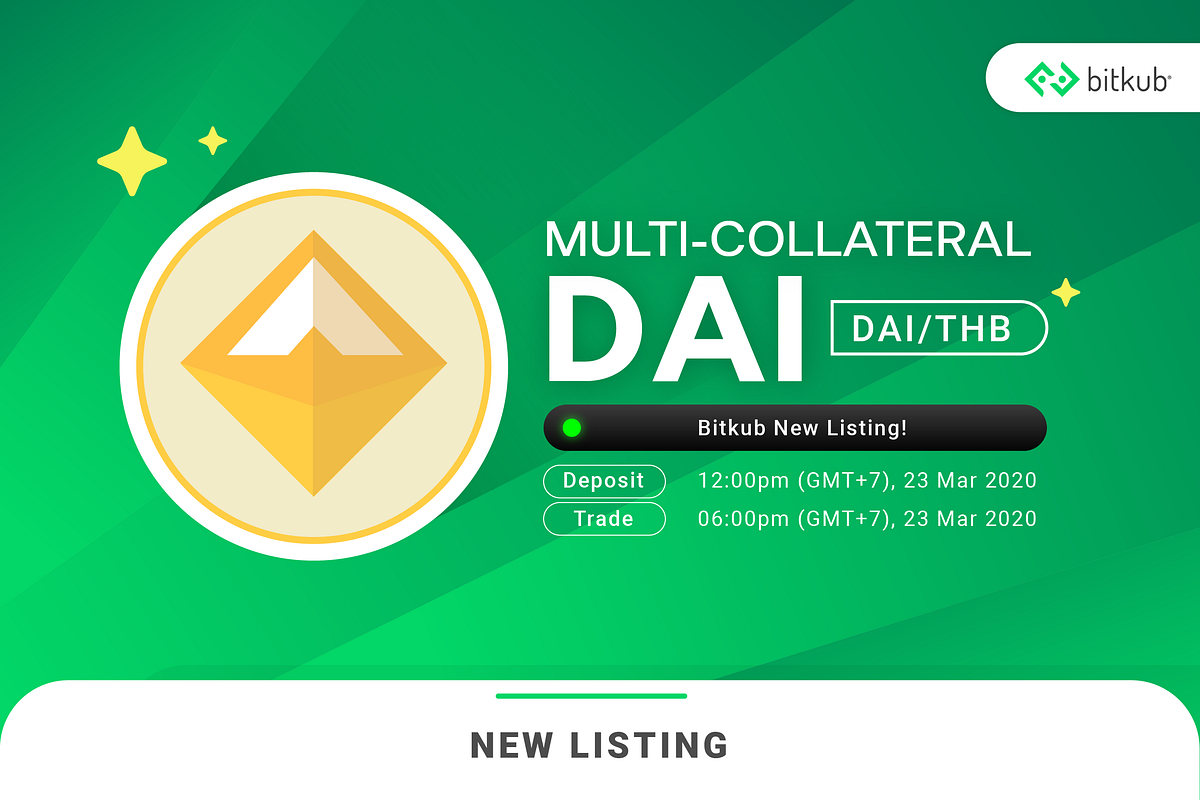 Bitkub.com is listing Multi-Collateral DAI Token which will be connected with THB baht pairing. DAI is the second stable coin listed on bitkub exchange after Tether (USDT)
Schedule:
Deposit starts at: 12:00pm, 23 March 2020 (GMT+7)
Trading starts at: 06:00pm, 23 March 2020 (GMT+7)
Warning: Your Bitkub DAI address is only for DAI deposits to Bitkub. Do not attempt to deposit other coins to said address due to it may be lost and may not be recovered or canceled. This reminder also applies to withdrawal request of DAI to external address.
Cryptocurrency investments is a high-risk investment. Please invest wisely.
Bitkub is listing quality coins, but Bitkub will not be liable for any loss of your investment.
Thank you for your continuous support.
In case there are any problems or concerns,
Please seek assistance by any means below.
Email: support@bitkub.com
Tel: +66 2-032-9555